Our exhibitions
Now
Permanent exhibition
Upcoming
12.10.2023 – 18.2.2024
Events at the museum
Monthly, on the second Monday of the month at 11 a.m.
Seniors meet up for free once a month on Monday mornings at 11 a.m., on the second Monday of each month from February on. Welcome!
Master of Arts Helinä Rautavaara (1928–1998) made a career of documenting foreign cultures and religions.
At the Museum we honour the Rautavaara heritage by bringing together different people and working in a variety of ways to increase understanding and dialogue between cultures.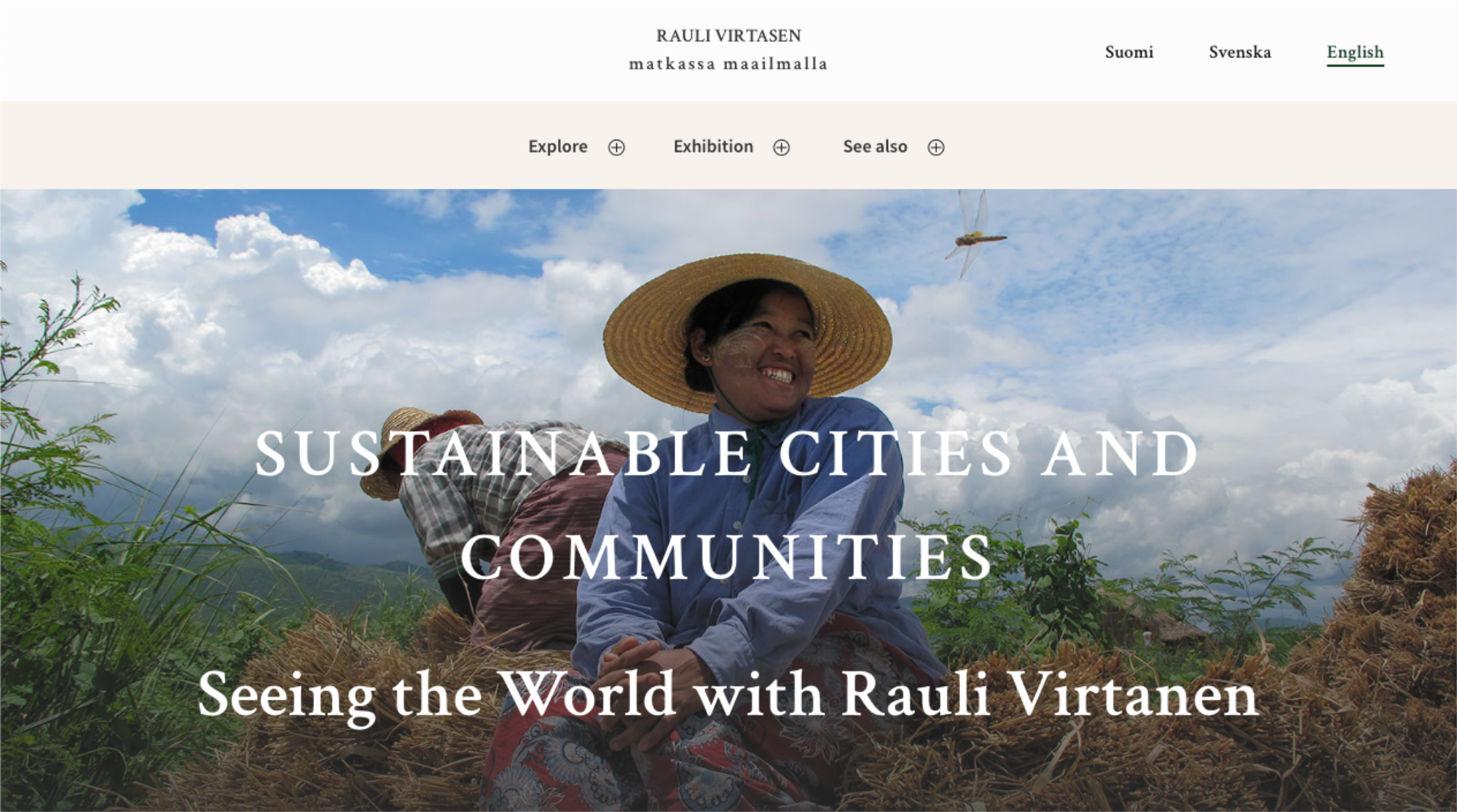 Seeing the World with Rauli Virtanen
Take a look at our publications